Tommy: Chief Strategy Officer & Co-Founder at CRON Systems
"I love being on the cutting edge of things.  Coming up with new technologies, trying them out.  The fact that you're going into the unknown, it makes sense to me.  I handle the unknown pretty well, I feel comfortable with it.  That's probably why I am drawn to entrepreneurship."
Message to entrepreneurs: "Persistence–just do it over and over again. The universe will eventually concede to you. It'll say 'okay, if you want it, take it'"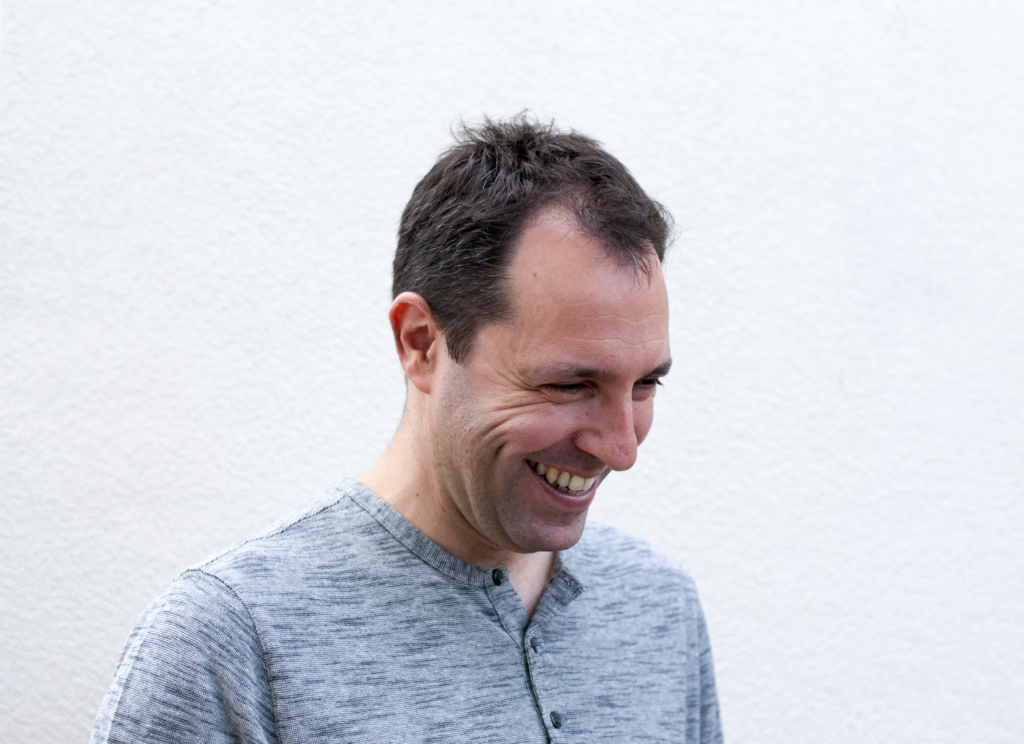 Reason for Becoming an Entrepreneur: "My Father's Stories of Adventure"
I joined the military right after high school and stayed for fourteen years. It was a great career–I rose to a very senior position–but I had this nagging sense of wanting something else, so I left.  Everyone asked, "What do you want to do?"
What was I going to do?  A dentist, a lawyer, a doctor, a policeman, a fireman, a tailor… Those were jobs that I knew, but they didn't fit me.  I always had a passion to become an entrepreneur. My father was an entrepreneur–he thrived outside the corporate world.  I liked the way that my father carried himself. The stories he told about his crazy adventures as an entrepreneur appealed to me.
Every time I talk to an entrepreneur, they describe what they're doing in such a passionate way. On the other hand, when I talk to people in the corporate world, they have a lot to complain about, even if they have the best job in the world, they still feel somewhat unsatisfied.
Getting an MBA: "I Didn't Give Up"
I didn't know anything about business. I didn't know what business development or even revenue was!  I decided to pursue a one year MBA program, to quickly transition from the military to the business world.  I had to find a MBA program that would accept someone with my background, who had gone into the military right after high school and so didn't have a bachelor's degree. Trying to do an MBA without a bachelor's degree—that's crazy.  I took the GMAT six times, until I got a score that would make me stand out.
I got into Cambridge.  Graduated Cambridge, managed to get into Venture Capital.  What are the odds? Very low, but I managed. Why? Because I wanted it, so I tried, I didn't give up.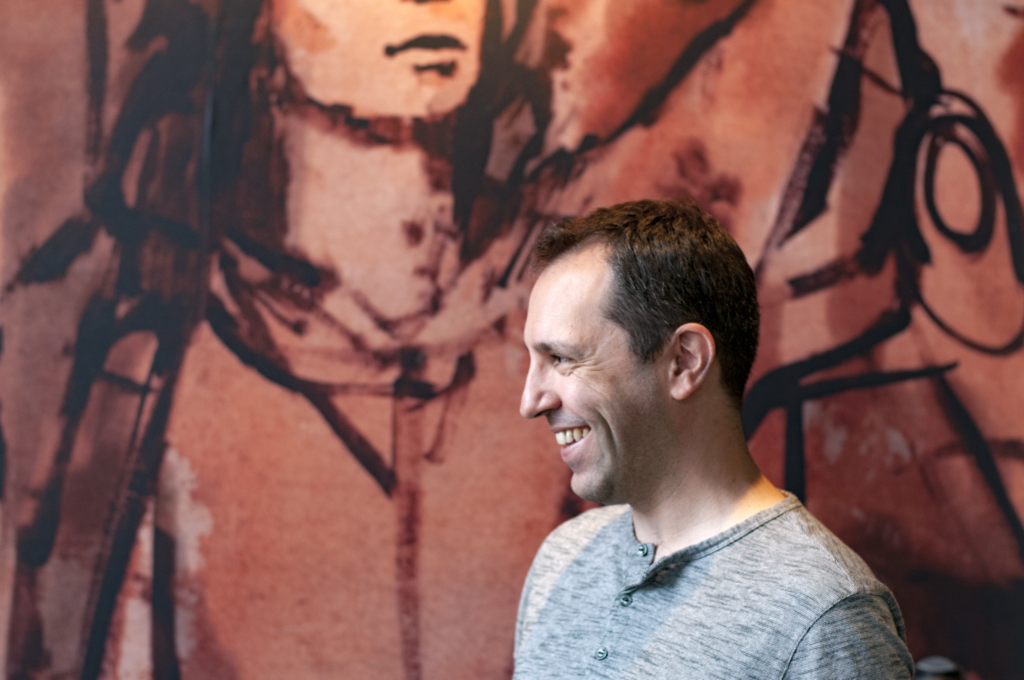 Learning to Persevere: "I Owe My Teacher Everything"
When I was 10 years old, my sister died in a car accident.  That led to my parents divorce.  My parents had a tough divorce, and I was right in the middle of it. It was hard.
When I was 16 years old, I was at the peak of my rebellion.  My parents fought all the time, so I didn't have any structure or supervision.  My high school teacher, Gili Malick, called my parents and said that Tommy's behavior is unacceptable. He's not doing his work, he's not attending classes.  She scheduled a meeting with them.
The whole idea of the meeting was "we're kicking Tommy out of school". But the next thing that happened was the best thing that could have happened. My parents started fighting in front of my teacher, blaming each other…. Before then, my teacher didn't know the story and lacked the context for my behavior.
When my teacher realized what my home life was like, she said, "You know what? I am willing to delay decision about punishment if Tommy agrees to spend two hours after school with me, three days a week, one on one." She brought me back and picked up all the pieces. She became my best friend. Those sessions that we had, they transformed me. Looking back at it, I feel that I owe her. She took the time, and she took custody of me. I couldn't rebel anymore, she brought me back into the system.  And with her help and guidance, I graduated high school.
From the day she saw my parents fight to the day I graduated from the Air Force's Flight Academy –which is one of the biggest achievements a soldier could have–she was there all the way. She became the principal of the school and in her office, she had a picture of me graduating from the Flight Academy. People from my city would come up to me and say, oh, you're the guy from the picture that's in Gili's office. They would say, oh that's the only picture that she has. We're very, very close. I owe everything to her.  My life would have had a completely different trajectory if it weren't for her acute senses and uncompromising dedication to get me back on track.
What motivated me in those days was not wanting to disappoint her.  If you think about yourself when you're 16 years old, there's so much unknown.  What makes people choose different routes is their belief in their ability to visualize and believe they can act and succeed. She built my confidence. When I was 16, I told myself, "I am not studying, I am not good at it. Everybody looks at me as a loser; my parents are fighting all day." I had low self-esteem–she built it up. If you build it, they will come. You have to build one thing on top of another. If you work at something, you can get it.  She would say, "Why don't you give it a try, see how it would work out for you."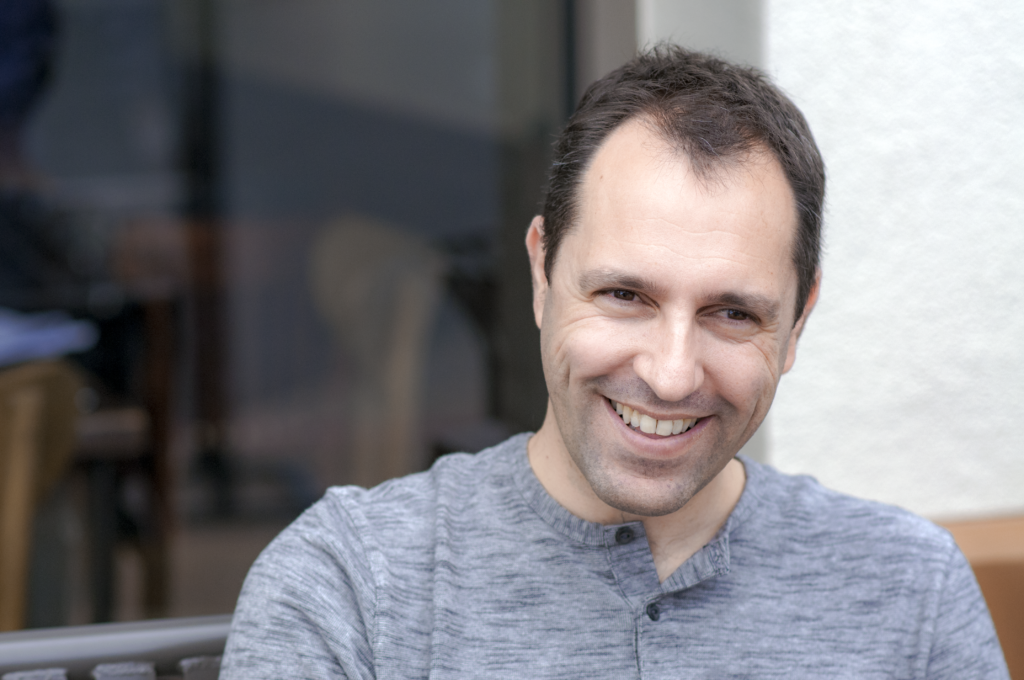 Cracking the System: "I Love a Challenge"
My life is very different than I imagined.  When I was young, I thought I would work with my father, but then I had a long military career.
When I joined the military, I wanted to go into the intelligence units, into the tech units. I was drawn to tech, I always saw myself as a tech guy. But I didn't get in. Instead, I was drafted into the masses. I thought, oh my God, what am I going to do?  I wasn't ready for the physical aspect of an infantry career.
Just to give you a picture, the first week, we were just with our squad commanders. At the end of the week, they did this crazy unveiling of the drill sergeant. I remember to this day, it was like in the movies.  For half an hour, they had us stand tall and they'd say look at your shoe, clean your boots. Everything had to be perfect. It was late at night. Everyone was super tired. Then it was quiet as a truck turned on it's headlights, facing us. And the sergeant was there in front of the headlights. You saw this huge figure. That's how they unveiled the sergeant.
This 'crazy' boot camp sergeant would drill us to the ground every day.  You'd wake up in the morning, do all the training and exercises, and then in the evening, it's drill sergeant time. It didn't matter what happened. We always had this one-hour where the drill sergeant drills you.  He would always say that we were a disgrace, we didn't follow orders, and we didn't give our best. He would always pick on someone. I would agree with him and think it was the fault of whomever he picked on that we were drilling and suffering through those exercises. I wasn't very smart back then.  I was only 18 years old, first time in the military, it was easy to manipulate me.
I remember one day, I just couldn't take it anymore and I started crying. I approached my commanding officer and I said "look, this is really unfair. I mean, you have one or two guys in the unit that are not doing well and because of them the entire unit is suffering. It's not fair that you are punishing everyone just because of one or two guys". I started crying, I really broke down. He looked at me, started to laugh, and walked away. His response was a complete surprise. That was the first time, in two months of training, that I had seen him smile. I realized that it was all just a show.  Like in the movies, the way they don't talk to you, don't smile, you can't see their eyes. When he smiled at me, it struck me: okay, he's human.
So up until this point, for two months, they had put on this show, very well coordinated, to the point that it's choreographed.  You're the recruit, you're at the bottom of the food chain, you're nothing….  Today, they don't do it anymore.  There were too many side effects from that type of training.
For me, the crack was the smile.  The fact that I saw a crack and I managed to understand the situation, see my position within it. Then I knew what I needed to do.  I started cracking the system. From being one of the worst soldiers, I graduated at the top of my class in that squad training, went to officer school, graduated officer school. Became the first officer in my unit to come back and train. Volunteered to the Air Force Flight Academy and flew F-15 for the rest of my service. Today, I am very close friends with my old drill sergeant and commanding officer. They don't know what motivated me, that the smile was a turning point.
I still thrive on challenges.  While I was at Cambridge, I wasn't sure at first what I wanted to do.  I did some projects around entrepreneurship and Venture Capital, and I loved it. It resonated strongly with me. And I was even good at it. I loved the challenge. I love beating the odds and the passion that people have around entrepreneurship.
I love being on the leading edge, the cutting edge of things.  Coming up with new technologies, trying them out. In the air force, I was always at the forefront, testing new things. The fact that you're going into the unknown, it makes sense to me. I think I handle the unknown pretty well, I feel comfortable with it.  That's probably why I am drawn to entrepreneurship.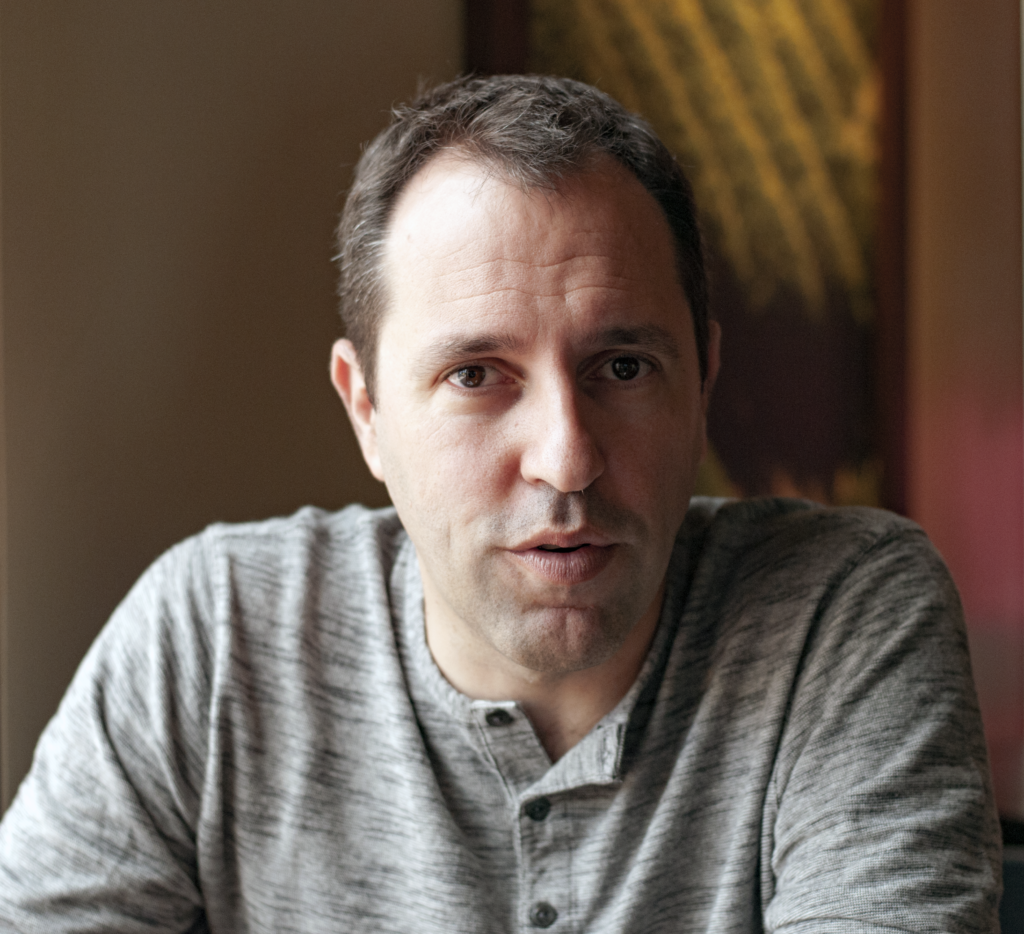 Grooming Startups to be World Class: "We've Reached the Golden Age" 
Right now I advise a number of startups. I also work with United Arab Emirates University, Science and Innovation Park (UAEU-SIP), as an Entrepreneurship in Residence in their Global Advisory Panel. On top of that, I work with SLP (Startup Leadership Program) as VP of global education.
I spend most of my time with CRON Systems, which is an Indian startup in the border defense space. We are developing a cost-effective border intrusion alert system, using laser walls and drones, to detect if someone is trying to cross the border. Our products are currently deployed at the Indian border, but clearly our product is something that could be applied to any sensitive installation or to any border around the world.
Tushar, my co-founder at CRON Systems, is so passionate. Probably one of the most passionate and most energetic individuals that I've ever worked with. Once I told him how I see the company, he was even more fired up and excited. We started to brainstorm and talk about new products and a week later we already had a prototype!  He is a master of execution, and he has a strong team around him.  I started out as an advisor until it reached a point where we decided that I am going to jump in full-time to be CSO. I am responsible of product strategy and global markets.
We have a lot of traction right now in the Indo-Pak border. We've been accepted as a Rise Alpha startup with the Rise Conference, which is one of the biggest conferences and startup scenes in Asia. We've been selected to pitch–which is very cool–but it puts a lot of pressure on us to prepare, you know. This is a world class event. It takes a lot of time and effort to prepare the materials so that they're world class quality.
This validation is huge for us. Because we see ourselves and think we're great, but it's just us and we are "a bit" biased. Now other people are starting to buy in the idea. First we applied and got accepted. Then they called us and said, "We want you to apply to get into our Alpha program, which is the top end of our startups that are going to compete." Oh that's great. We hadn't applied for it, but if they wanted us to apply, we'd apply, sure thing.  Then they called us and said we're in. Then they sent us an email and said, "You're such a cool startup that we're going to upgrade your exhibition booth to a bigger one in a more centralized place because we want to showcase you." You know what, this validation is something that every entrepreneur has to feel and experience.
At SLP, I remember once we talked about the point when a start-up is in its "golden age"–the point when everything is working for it, when the startup is growing, when money is coming in. This is sort of what we're beginning to feel right now–the golden age. This is probably what excites me the most.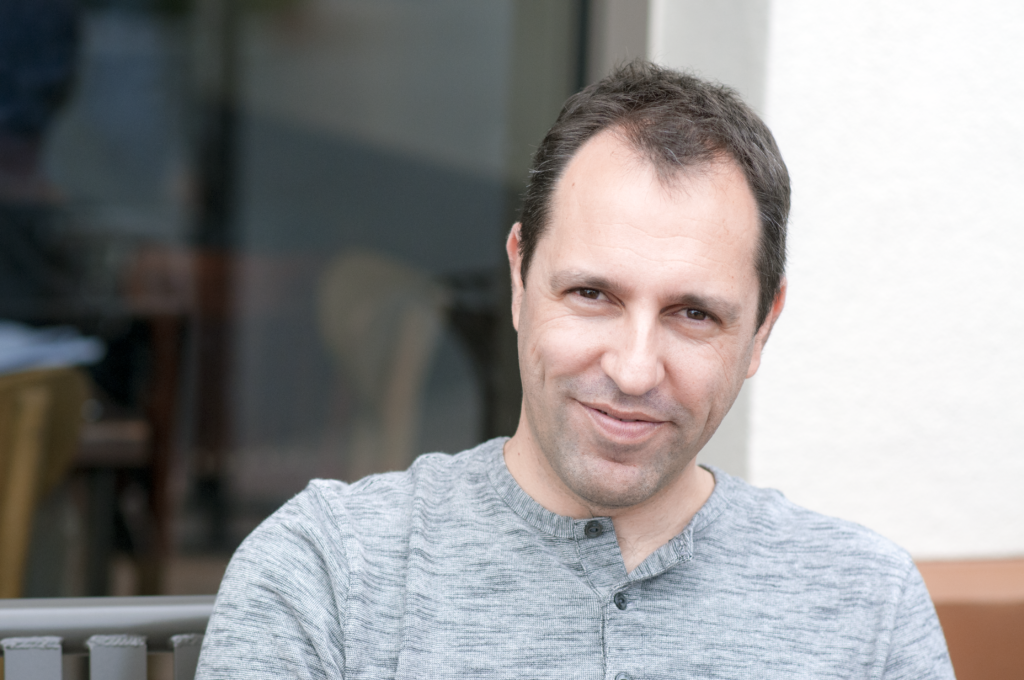 Managing Family and Career: "You Have to Make Sacrifices" 
As an entrepreneur, you're obligated to work, and work is not structured. Since it's not structured, it's difficult to plan ahead. Therefore, family is definitely the victim of that.
You have to make sacrifices. That's why I think entrepreneurship is that much more effective when you're young. Being without a family, you have 4-5 hours more per day (assuming that you only sleep four hours). If you multiply it per month, it's days. So I can't be as productive as I would like to be.
I came to the Valley with my wife, Tali, and my 20-month-old son, Ben. My wife is the real hero of my story. She does all the heavy lifting and gets none of the credit! I owe her a lot. I feel that my wife, my extended family, and my friends are my safety net and give me the confidence and energy to continue taking risks and moving forward. My wife didn't initially want to come here. For her, Israel is a great place, and is where her family resides. But I said we have to go to Silicon Valley, we have to be at the center of everything. The opportunities are here.  It's all about me selling the dream and hoping that it will be worth it. If not, I am screwed!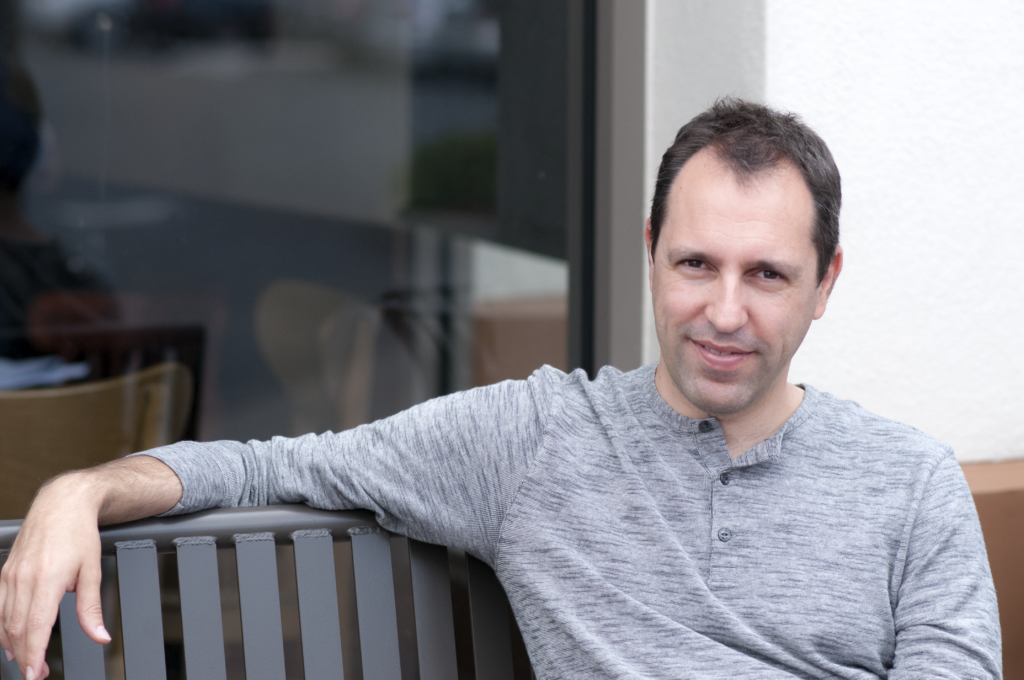 Life Lessons: Dare and Be Persistent

Be persistent and dare.  Everything that I achieved to date, which defines me, such as being an ex-military pilot, a Cambridge MBA graduate, a Co-Founder of a Startup, Living in Silicon Valley–all of this stuff I did by daring to go against the odds and not "playing it safe".  People would say, "Are you crazy? Play it safe." But I am not that kind of guy.
I dared to go after what I wanted, forcing myself to go outside of my comfort zone – only good things happened every time I did this. I challenged people and said why not, why not? That's the biggest life lesson. Daring and going after the crazy things is crazy– and I had a lot of failures and disappointments along the way – but just do it over and over again. The universe will eventually concede to you: "Ok, if you want it, take it." The only question is how long will it take.
You have to have some luck in life. My wife says that I am the luckiest guy she knows. When I was thirteen, I won the lottery and got a flight to Disney World. When I was an adult, I won the green card lottery first time. But you can't win if you never apply. You have to go after what you want, no matter what. Make your own luck!
LinkedIn: uk.linkedin.com/in/tommykatznellenbogen
Twitter: @tkplus15